MANAGING PARTNER
ADOLFO ANGUIANO has practiced for over 20 years focusing on tax law, with broad experience in consulting and litigating for taxpayers on a myriad of sectors in various States of Mexico, including Mexico City and Guanajuato.
Has a Bachelor's degree in Law from Universidad Iberoamericana in Mexico City and postgraduate studies in: Tax Law, Escuela Libre de Derecho. Writ of Amparo or Writ of Relief (Constitutional remedies), Mexican Supreme Court School. Criminal Tax Law, ITAM. Senior Management, IPADE, as well as a Customs Practice Certification issued by COFOCE.
On an international level, Mr. Anguiano holds a degree granted by the United Nations School in The Hague, Netherlands and an International Tax Law degree by Ned Shelton Executive´s Institute, as well as by the International Bureau of Fiscal Documentation (IBFD). Likewise, Mr. Anguiano earned a Master's degree in Tax Law (LL.M) from Stockholm University, in Sweden.
He started his practice at the Mexico City office of Basham, Ringe & Correa, one of the leading law firms in Latin America; appointed as an Associate at Chevez, Ruiz, Zamarripa in Mexico City and eventually as senior leading law counsel at Deloitte in the Bajío office.
Founding Chair and President of the Guanajuato's Chapter of the Barra Mexicana and a member of its National Board Committee, Colegio de Abogados (Bar Association); active member of the National Association of Tax Experts (ANEFAC) as well as a guest lawyer for the Regional Bajío-Occidente Tax Commission (COFIRE) of the Mexican Institute of Public Accountants. Mr. Anguiano is admitted to practice law in Mexico.
MAIN PARTNERS
FRANCISCO ARGUELLO has practiced for over 30 years as a tax and business consultant in corporate restructuring and real estate transactions, as well as in planning and implementing tax reduction strategies for national and foreign clients, whether high or low income earners.
Has a Bachelor's degree in Public Accounting from Universidad Panamericana and holds a Master´s in Tax Law from the Executives Specialization Institute in Guadalajara.
Professionally, Mr. Arguello started his practice at Arthur Andersen a former CPA firm merged with Deloitte. At Deloitte, he became a Bajio's Regional Tax Partner controlling the León, Aguascalientes and San Luis Potosí branches.
Mr. Arguello is a member of the National Tax Commission of the Mexican Institute of Public Accountants.
Mr. Arguello is licensed to practice as CPA in Mexico.
MAIN PARTNERS

RODRIGO LÓPEZ focuses his practice on environmental and regulatory law counseling, planning and litigation.
Mr. Lopez got a Bachelor's degree in Law from Universidad Autónoma de San Luis Potosí and a Master's degree in Fundamental Rights from Instituto Tecnológico Autónomo de México (ITAM).
He has also attended several national and international seminars and diploma programmes in: rules and regulations, environmental audit; national waters regulations and government supervision; public procurement; energy law; administrative legal assistance, as well as constitutional advocacy and defense on administrative issues.
Mr. Lopez is a Mexican advisor on water law for the World Bank and a speaker on the International Water Law Colloquium.
Founding member of the San Luis' Chapter of the Barra Mexicana, Colegio de Abogados. Mr. Lopez is admitted to practice law in Mexico.
ASSOCIATES
We have collaboration agreements with a wide network of expert lawyers in all branches of Law, who, by sharing our professional and ethical principles, have frequently helped the Firm's clients.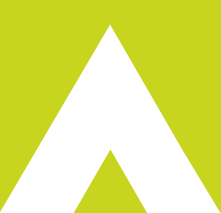 The most difficult to understand in the world
It is the income tax.
Albert Einstein